It's About The People
The health and safety of our residents is our top priority. Our team of nurses and physicians are experienced and highly trained professionals who have worked many years in their respective fields. Our staff works around the clock to ensure that our residents are given the care and compassion they deserve. We employ registered nurses, licensed practical nurses, certified medication assistants, and certified nursing assistants.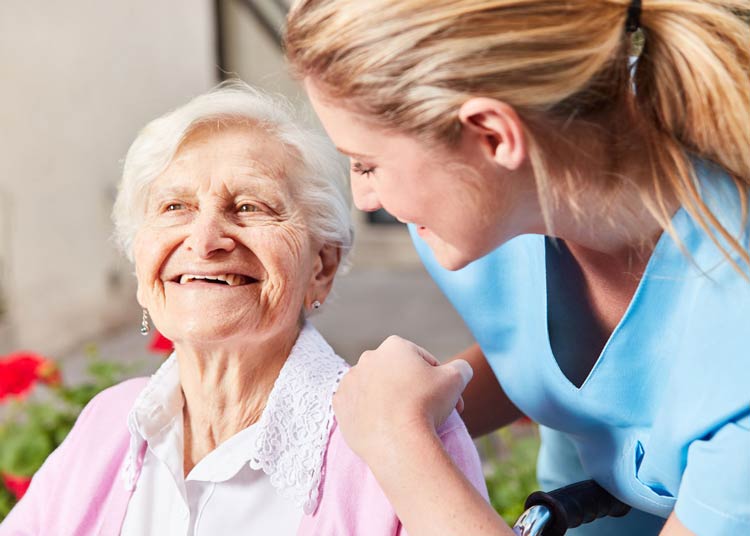 ---
Our restorative nursing staff conducts a range of activities including:
Assistance with Dressing and Grooming
Range of Motion Exercises
Our warm and caring team of RNs, LPNs and CNAs is completely dedicated to the comfort, happiness and progress of every resident. And our specially trained nurse aides provide strengthening, flexibility and endurance exercise three to six times per week to maintain functional mobility. Sunny View offers expert respite and hospice care when necessary.
Sunny View is a resident-centered community of care based upon respect for the individual. We are committed to a 360-degree perspective of total health — physical, mental, emotional and spiritual. Personal dignity, the highest standards of medical and residential care, and a compassionate spirit all contribute to the happiness and brighter quality of life enjoyed by every member of our community.
Contact Us To Learn More About Sunny View!