Rehabilitation Therapy
Services
Our customized Rehabilitation Care is designed to help patients recover safely and quickly, so they can return to their prior level of health. Sunny View is dedicated to making life brighter for every member of our community, including those recovering from illness, injury or surgery. Many Sunny View residents who've experienced stroke, heart attack, arthritis, joint replacement, vision problems, cognitive issues and other potential setbacks have experienced significant progress at Sunny View. Our experts provide ongoing therapy and evaluation in order to make the rehabilitation process as smooth as possible. Our staff provides physical, speech, and occupational therapy.
---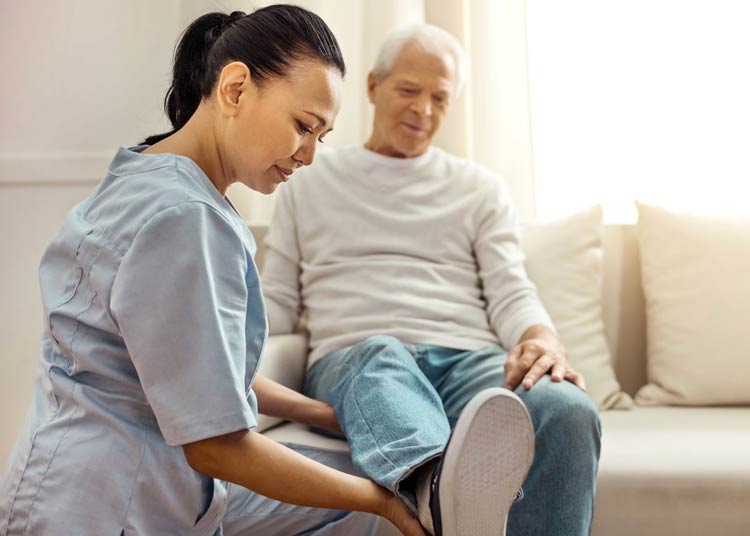 Increase stability, strength, flexibility, and endurance, all while reducing pain.
Our specially trained nurse aides provide strengthening, flexibility and endurance exercise three to six times per week to maintain functional mobility.
Physical Therapy may include:
Therapeutic exercises to enhance strength and coordination.
Specialized training to regain stability, mobility, and positioning.
Improve speech and communication, develop decision-making skills, and improve memory and eating habits.
Speech Therapy may include:
Improving memory and comprehension.
Compensating for word-finding difficulties.
Developing listening strategies.
Mitigating swallowing disorders.
Establishing a healthy diet.
Gain greater independence by building the skills necessary for daily life.
Occupational Therapy May Include: 
Learning to utilize adaptive equipment and techniques to overcome physical impairments.
Skill re-development in dressing, grooming, and bathing.
Building transitional skills, such as cooking.
Contact Us To Learn More About Sunny View!